Orbitronix
orbitronix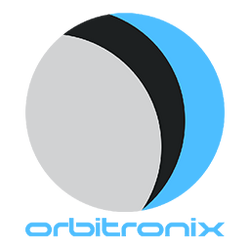 To The Cosmos
basic info
| | |
| --- | --- |
| full name | Orbitronix |
| location | Wolfsburg, Germany |
| founded | 2043 |
| ships | orbitronix trx-22 |
| | |
| | |
| | |
| | |
core people
relationships
Role
Orbitronix is a German spacefaring technology manufacturer involved in the construction of the majority of offworld racetracks.
Ship Details
Described by their own engineers as a literal rocket engine with a cockpit and AG Unit attached to it, Orbitronix's TRX-22 craft is surprisingly resilient for how much of its core is exposed. Its design makes it the most powerful race legal craft allowed to participate in any AGL event. Despite its powerful engine, its acceleration and handling are poor.
AGL Performance
Orbitronix is a newcomer to competitive AG Racing, only joining at the start of the AGL 2200 Outer Reaches Series. Their familiarity with tracks they helped construct, coupled with their fast craft and aggressive pilots, make Orbitronix a surprisingly strong competitor for such a new team.
History
Formed in 2043 during the golden age of privatised space travel, Orbitronix immediately took the lead of its industry by producing highly reliable and cost effective technology for anybody willing to pay. The company gained Omnicom's interest during the early 2100s when the media giant was planning their Lunar Orbit Satellite Array. Orbitronix was chosen to be responsible for planning and executing its construction, giving them their first experience in racetrack construction. In the following years, Orbitronix dedicated a large amount of time to develop the necessary technology for consistent travel to and from Mars and other bodies within the solar system. After being contracted by the AGL to lead the construction of the new Outer Reaches track series, Orbitronix formed a racing team to promote their services, entering the AGL for the 2200 season.