Nexus
nexus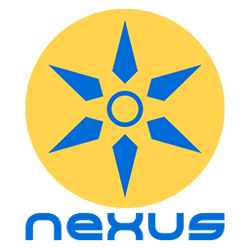 Combined Arms
basic info
| | |
| --- | --- |
| full name | Nexus International |
| location | Salzburg, Austria |
| founded | 2125 |
| ships | nexus nti-4 |
| | |
| | |
| | |
| | |
core people
relationships
Role
Nexus is a pan-European R&D unit headquartered in Austria but financially backed by several european nations. They develop AG vehicles using the core discoveries of their former parent company G-Tek.
Ship Details
Nexus's NTI-4 carries on the team's tradition of bringing the highest top speed on the grid, at the cost of maneuverability and combat capability. The craft maintains the highest top end speed of the main AGL teams despite being throttled to comply with the new AGL Regulations for the 2159 season.
Originally developed while under G-Tek's wing, Nexus's NX2000 is considered by many to be an important symbol of AG Racing, and technological evolution as a whole. Never intended for competition, it more than matches the top speed of the NTI-4 at the cost of shielding systems and weapon installations.
AGL Performance
Despite struggling to adapt their craft for combat, Nexus remains a consistent threat on the track that only fools underestimate. Due to the aggression of the other teams, Nexus generally ends up either being caught in the crossfire, or cruising to victory with minimal effort.
History
G-Tek Nexus was originally formed in 2125 as G-Tek's european branch, continuing research where their parent company was unable due to a lack of funding from the Japanese government. After numerous unsuccessful prototypes, G-Tek Nexus completed and demonstrated the NX2000, the first AG Craft capable of maintaining stability at high speeds. Following the creation of G-Tek's racing division and the AGL, G-Tek Nexus was reformed as an independent company called Nexus International. After joining the AGL in its inaugural season, Nexus became one of the AGL's most successful teams with their traditionally lightweight and powerful craft. When weapons were introduced to the sport, Nexus's success on the track became less apparent as the team never focused on developing their craft's defensive capabilities. Unfazed by the setback and with a rapidly adapting strategy, Nexus enters the 2159 season poised to reclaim their place as one of the AGL's top contenders.